Best in Class Sea Freight Specialists in the Region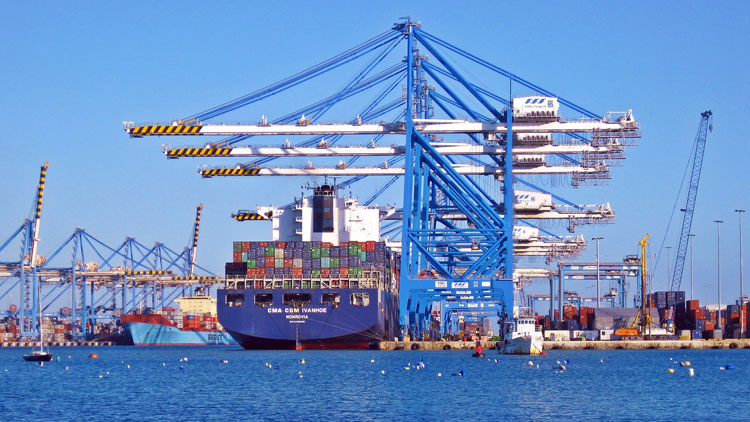 Sea freight is a cost-effective alternative to air freight to move goods, raw material, and high-value machinery to consumer markets worldwide – especially when time constraints are not very crucial. Real One Shipping is one of the best freight forwarders in UAE that specializes in providing Full Container Loads (FCL) and Less than a Container Loads (LCL) along with project cargo. Sea freight is ideal for manufacturers and suppliers to deliver consignments safely on time.
Competitive Sea Freight Rates to Meet Your Requirements
Sea freight is the first choice of medium and large businesses looking for low cost and reliable shipment solution to export high volumes of commercial cargo to different parts of the globe. Our sea freight shipping experts are there to assess your requirements and provide you customized freight quote that suits your budget and lets you deliver your goods safely to the destination. We pride ourselves on being one of the most reliable international freight forwarders in UAE which have a team of experienced professionals that is highly experienced in handling critical and large-scale freight to remote destinations.
What Makes Us Different From Other Sea Freight Companies?
Real One Shipping has a specialized team of professionals that possess great experience and knowledge to ensure your shipments are delivered safely on time. We work with the global network of agents that allow us to optimize reliability and trust in the services we offer. Among other international freight forwarding companies in UAE, we differentiate ourselves by providing fast, efficient and cost-effective sea freight services. • RORO (roll on roll off services) for cars, trucks and boats • Worldwide FCL and LCL sea freight services – cargo consolidation • Port-to-port and door-to-door freight international services • Export packing, warehousing and trucking • Freight insurance • Custom clearance at all major UAE sea ports • Documentation services (export license processing, letters of credit etc.) • Fully licensed NVOCC Get in touch with us today for expert advice and customized freight quote for all your international logistics needs.
Sea Freight Forwarding
At
Real One Shipping L.L.C
, we are devoted to provide the most exhaustive and complete services for sea freight forwarding. Our sincere effort at all times is to simplify and resolve the complex issues related to international transportation and provide our invaluable clients a hassle free atmosphere so that they can always concentrate on their main business. By having solid transportation networks around the world, Real One Shipping L.L.C is capable of handling all kinds of transit tasks, in an efficient and prompt manner.
Our constant surge to offer the most competitive freight rates at all times to our customers help us make them cost-effective in their respective business activities and thus increase their overall productivity in this competitive business world. We provide a full range of services, in order to satisfy diversified demands of our customers, such as booking of shipping birth, cargo insurance, customs clearance, warehousing and cargo distribution, as well as efficient handling of documents and provision of logistic information, achieve maximum satisfaction from our customers.