Hassle Free Air Freight Services in UAE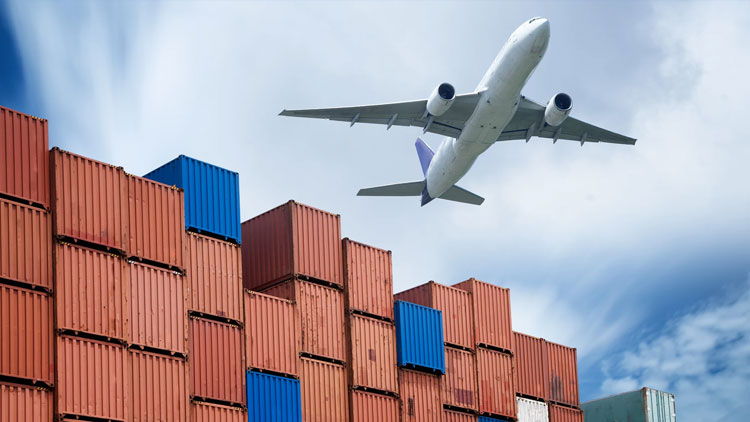 Real One Shipping is one of the top-notch international freight forwarding companies in UAE which specializes in providing small express to large-scale cargo services to medium and large enterprises. We act as an integral part of our clients' logistics departments and offer customized freight quotes as per their requirements. As one of the renowned freight forwarders in UAE, Real One Shipping's air freight division is well equipped with up-to-date management systems and a worldwide network that assures your single or complex shipments are handled with the optimal care regardless of time and destination.
We are one of the best international freight forwarders located in UAE which offer you competitive air freight rates and provides end-to-end logistics solutions that let you easily track your shipments and be informed of all the logistics processes.
Competitive Air Freight Rates
Real One Shipping's operations are managed worldwide and we provide specialized import and export services in the Middle East to Mena region to cater the needs of our prestigious clients. We manage and track every single shipment or a complicated international freight till it reaches the destination and we furnish our clients with all the necessary information so they can experience the finest and most personalized air freight logistics solution in the UAE.
We offer cost-effective air freight rates for heavy machinery, engines, motor vehicles, prototype models, generator, and aircraft shipping and ensure the utmost care of these high value and oversized goods.
What Makes Us Different From Other Air Freight Companies?
Real One Shipping provides urgent or time-sensitive freight services that includes airport to airport, door to airport, and door to door cargo services. Our staff is well-aware of international freight operations and all its facets that make it possible to provide you speedy and reliable logistics solutions.
Some exclusive characteristics of our air freight services are:
Custom tailored freight forwarding quotations easily accessible through our website
Special handling of electronic goods, perishable foods, spare parts, cinema screens etc.
Exclusive care of pharmaceuticals in temperature controlled environment
Airport-to-airport and door-to-door facility
Time defined express service
Consolidation and direct to consignee service
Document preparation
Freight insurance
Warehousing and storage
Easy booking process via email or call
As one of the top freight forwarders in UAE, we provide secure, reliable and timely international air freight services to our clients. Get in touch with us today to get a customized quote.