Specialist Shipping Container Services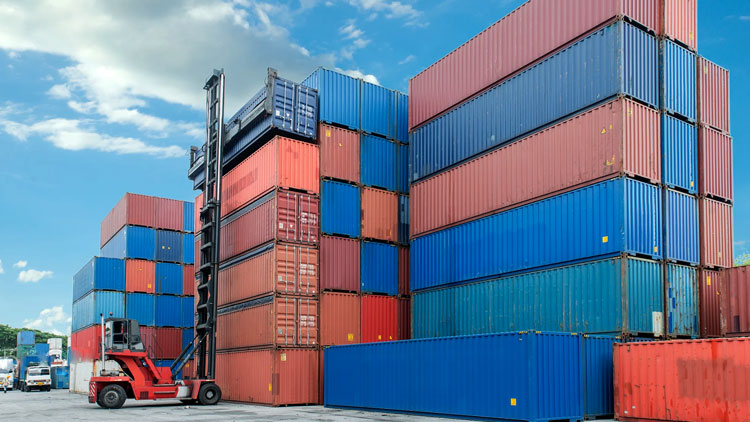 Real One Shipping offers satisfactory services for the sale and purchase of new and used shipping containers from various countries. We have specialist teams in China, UK, Canada, Singapore and other parts of the world to ensure worldwide coverage to source out good quality containers. We also maintain a huge inventory of second hand containers for sale so that our clients can experience hassle-free and convenient services.
Competitive Shipping Container Prices
Real One Shipping is one of those international shipping companies in UAE, which provides complete freight solutions to the clients. We not only offer air and sea freight services but also we provide a huge range of new shipping containers for sale at competitive prices. We acquire new and second hand shipping containers from authorized sellers in the Far East that allow us to check and balance the quality of production and ensure that the shipping containers meet the specific requirement criteria.
The shipping container prices fluctuate depending on the market conditions and container quotes etc. but our container sales department monitors and evaluates the market on daily basis for sale and purchase of second hand shipping containers that makes it possible to offer our clients the best containers for sale.
We evaluate new and used shipping containers on the following criteria:
Container is made of high tensile anti-corrosion COR-TEN steel
All doors are intact, corner castings intact, and has rubber seals
Container has lifting points at each corner
Weatherproof
Container has anti-theft padlock cowls
Proper ventilation for air circulation
Good Quality Containers for Sale
Real One Shipping is a premium logistics solution provider in the industry that offers personalized services that can be tailored according to individual customer requirements. We pride ourselves on our quality services to offer used shipping containers for sale at the most reasonable prices. Our expert brokers find the best used storage containers worldwide and help you add good condition shipping containers in your inventory.
We also arrange for container yards where we offer a wide range of services to our clients that mainly include:
Loading and unloading of containers
Packing and unpacking under supervision
Container repairing, spray coating, and cleaning
Fixing steel lockbox to prevent unauthorized access
Lining and insulating containers with plywood to prevent condensation
Ro-Ro (Roll-on and Roll-off) for wheeled cargo
Container stacking
Container shelving for better organization
Electrical Installations
Secure storage
Consolidation
You can email us your requirements or inquire through our phone +971-4-3797505 for the latest shipping container prices.